---
---
TEFL Course in Ireland – An introduction to the TEFL Institute of Ireland
In this post, I will take a detailed look at how you can take a TEFL course in Ireland with the TEFL Institute of Ireland.
For the sake of simplicity, TEFL and TESOL are used interchangeably here (this post explains why).
---
What is the TEFL Institute of Ireland?

They offer many options for getting your TEFL certification, namely
online
in-class
combined
specialist courses
Online courses are as the name suggests. You take the course from the comfort of your home or office, at your own speed.
In-class courses are usually 1 day courses where you attend the course at one of their Irish training centres (Galway, Dublin, Cork).
Combined courses are a combination of the other two – the online part is from home, with classroom sessions at one of the centres in Ireland.
Specialist courses are generally 30-hour courses on a particular topic, such as teaching young learners, business English or specific exam preparation.
---
What do the TEFL Institute of Ireland courses contain?

As you can see from the above screenshot, there are many options available here, but don't worry – it's not as complicated as it looks.
They often have special offers where you can, for example, get a second (30-hour) course for free if you enrol in one of the longer courses.
Accredited TEFL courses
The main base course is the 120-hour premier online course, which includes personal tutor support. This is a fully accredited course that is internationally recognised. Of course, you get a proper certificate when you successfully complete the course.
Most employers require at least 120 hours of TEFL tuition and this course provides that. As an online course, you decide when to do the modules and you decide the pace. If you're really motivated to finish fast, you could be finished within a few weeks.
The other accredited courses (180-hour and 240-hour) are the basic 120-hour course with some of the specialist courses bundled together. This represents a decent saving compared to buying the courses separately, so check out the content and choose according to your needs.
Regulated level 5 courses
For those of you with even higher requirements, you might want to consider their level 5 courses. These are UK government-regulated courses that has been deemed to be the equivalent of CELTA qualification or Trinity CertTESOL and belong to the highest TEFL qualifications available online. Employers worldwide trust and respect this certificate.
As with the accredited courses, the base is the 180-hour course, with the 240-hour and 300-hour courses being comprised of the 180-hour course plus a number of 30-hour specialist courses. Comments vis-a-vis savings apply.
The level 5 courses also use a pretty cool app to make it even more fun.
Blended learning
It's not all online, though. There is also an intensive 10-hour, 1-day course in one of their training centres in Ireland. This gives you practical experience and the chance to put all that theory into practice. This day course can be combined with the 120-hour premier course, or the 180-hour level 5 course, to form a blended learning course that covers both online and offline training.
---
This is really cool!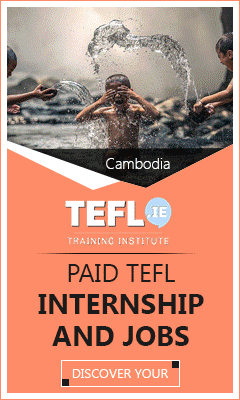 There is one particular aspect of their courses that is something special.
Like many similar schools, you can complete a course and then look for a job. One of the aspects about doing a TEFL course in Ireland is that you have the chance to get the job first and then complete the course in preparation for that job. This is a really cool system – I cannot stress this enough.
At the time of writing, jobs are available in the following countries:
Cambodia
Thailand
Italy
China
Spain
Vietnam
Myanmar
It works like this: you apply for the job and when you are accepted, you will complete the necessary course (usually the 120-hour premier course) and then start your new job in your chosen location. Teachers in Asian countries are usually paid very well (compared to the local national average, of course). They are treated with respect and can enjoy a very comfortable standard of living.
If you want to see the world, this is the way to do it.
---
Who benefits from the TEFL Institute of Ireland?
The courses offered are aimed at those who are just starting on their teaching journey. For the basic 120-hour premier course, the only real requirement is English fluency. They teach you the rest.
The specialist courses are also of interest to experienced teachers who are looking to expand their range of teaching services.
They also have an interesting blog, which will be of interest to anyone involved in teaching English.
---
What does the TEFL Institute of Ireland certification cost?
Surprisingly, the courses are relatively inexpensive.
The 30-hour specialist courses are between €70 – €129, but look out for offers, as I've seen them for as low as €29.
The other longer courses range between €300 for the 120-hour premier course, to just under €500 for the 300-hour level 5 course. Again, watch out for special offers, which can give you significant savings.
---
TEFL course in Ireland – summary
The TEFL Institute of Ireland is the place to go if you want to take a TEFL course in Ireland.
They have a good range of affordable courses and have the excellent option of getting the job first and then doing the training.
If I was younger and looking for my first teaching jobs abroad, this is where I would start.
For more information, please click this link, or the image below.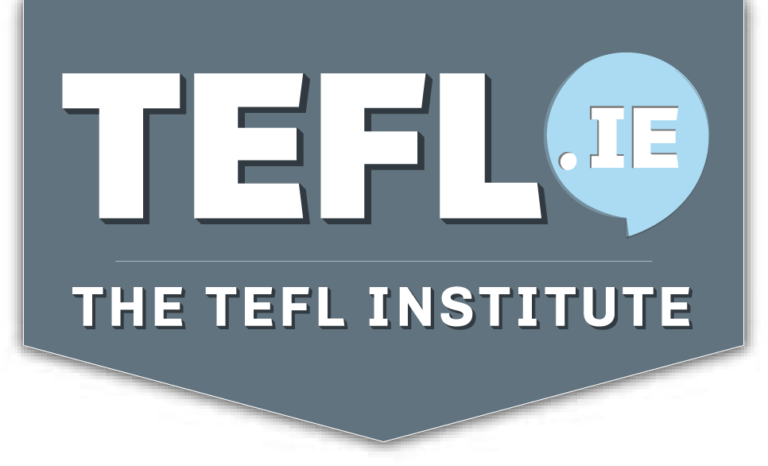 Or have you already completed a course at the TEFL Institute of Ireland? Please tell us about your experiences in the comments.