Introduction to the Complete English Grammar Course
In this post I will look at the Complete English Grammar Course (direct link), which is a great course for anyone who is interested in improving their English grammar.
This course gives you, the English language learner, a complete overview of English grammar, as well as the ability to understand English better and the confidence to speak and write English more fluently.
---
What is the Complete English Grammar Course?
This is my very own Udemy course.
This post has more information about Udemy, for those who are unfamiliar with this site.
I am a qualified and experienced TEFL/TESOL teacher and this course covers all of the aspects of English grammar. Each lesson covers a specific grammar topic and has a downloadable PDF file that will form a useful library for offline learning and reference.
I respect your time. The lessons are as long as necessary, and as short as possible.
---
What does the course cover?
The course is split into two parts: the grammar part and the communication part.
The 10 hours of grammar includes:
90 minute section for beginners
Nouns
Articles
Adjectives
Verbs
Tenses and aspects
Adverbs
Prepositions
Punctuation
Conditionals
Each section deals with a specific area of English grammar, as shown in the list above. The sections contain a series of lessons that focus on one grammar point within that area. There are clear explanations and plenty of examples and a downloadable PDF file is available for each lesson.
The lectures can be accessed in any order, so you can pick and mix lessons to suit your needs.
The only exception to this is the beginners' section, which is intended to be viewed in order. The reason for this is that in this section, each lesson builds upon the previous lesson(s). For example, you can only really learn about telling the time once you know the numbers.
Where there are differences between UK and US grammar, these are explained in the lesson.
I encourage you to ask questions if you feel that something has not been fully or clearly explained. I will definitely answer your question and, if necessary, I will update the course material. Depending on the answer, I will add a new lesson to the course.
The second part is about 20 hours of content and shows how to use this grammar in a practical way, in the areas of communication, media and rhetoric.
There are also free bonus PDF books in the last section.
If you have ever done any online courses before, you will quickly realise that this is a huge course.
---
Who benefits from the Complete English Grammar Course?
This is a course that will benefit learners of all levels.
There is a special section for beginners that is paced to suit their level. They will hear the phrases and sentences and can then repeat them.
The remaining sections will be helpful for every learner. The great thing about the Udemy platform is the way in which the videos can be sped up or slowed down. Advanced learners might want to speed thing up a bit and it you find the lessons a little fast, you can slow them down to a speed that is more to your liking.
As mentioned earlier, you can access the lessons in any order, so feel free to jump to a section with lessons that cover your learning needs.
For example, if you need help with prepositions of place, simply go to the prepositions section and look for the lesson on prepositions of place.
Or if you're having trouble with present perfect continuous, then go to the tenses and aspects section and check out the lesson on present perfect continuous.
As an added bonus, there are four PDF books that you can download and enjoy. These are on topics such as presentation techniques and media training. You can use the English grammar knowledge from this course and immediately apply it to these subjects and improve your communication in a practical way.
---
What does the course cost?
The standard price for this course is $199.99 but due to Udemy's pricing policy and special offers, it is likely that you will be able to get it for a heavily reduced price.
Unfortunately, Udemy have changed the way that discount codes work. There is a limit of three per month and they no longer have long-term discounts.
I did have a link for a huge discount but this no longer works, which is annoying.
Please use this link to get the course at the current discounted price!
Please check out the course and leave a review.
---
Complete English Grammar Course – summary
There are many English grammar courses around. What makes this one special?

Here is a list of reasons why I think this Complete English Grammar Course is valuable and worth your time and money. How many of your boxes can I tick?
Native speakers
Experienced and qualified teachers
Neutral and easy to understand accent
Lessons structured for easy access
Downloadable resources for each lesson
No bloated lessons to trick you or waste your time
Valid for UK and US English
Updates as required by the learners
Massive amount of content
Udemy 30-day refund policy
This is the English grammar course you need. I look forward to seeing you on the inside.

Please click the course image below (or this link) to enroll now and start perfecting your English grammar.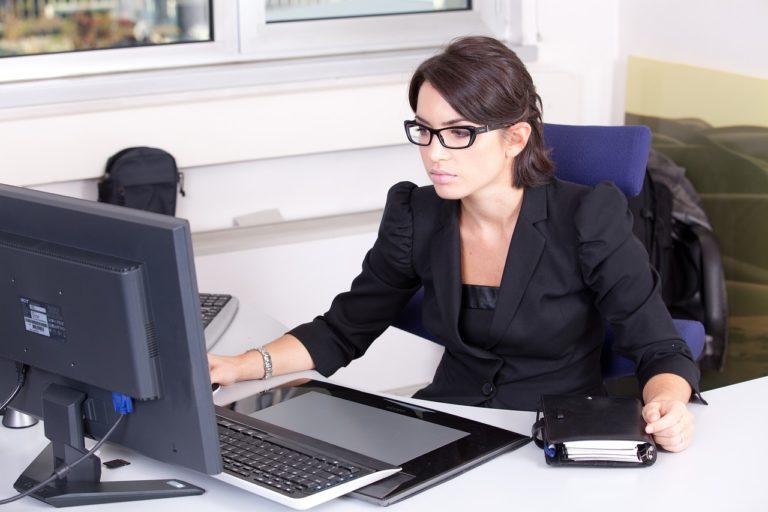 What are your thoughts on these type of courses? Have you already done a course like this, or maybe even this exact one?
Please use the comments section below to tell us about it.