Gymglish review – an open and honest assessment
I recently came across an interesting website offering Business English training and would like to share this with you. This Gymglish review will help you to decide whether it is worth your while to have a closer look.
---
What is Gymglish?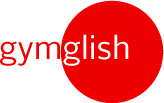 Founded in 2004, Gymglish offers a new approach to internet-based learning. During that time, they've helped over 2.5 million people improve their language ability.
In case you're wondering, the word 'Gymglish' comes from daily gymnastics for your English.
---
How does Gymglish work?
Gymglish takes the approach that shorter, frequent lessons are better than longer, infrequent lessons and that one size doesn't fit all.
You will receive up to five emails per week, with a link to your next lesson. This can be processed online with your computer, or via an app (iOS and Android). The daily time requirements should not exceed 15 minutes.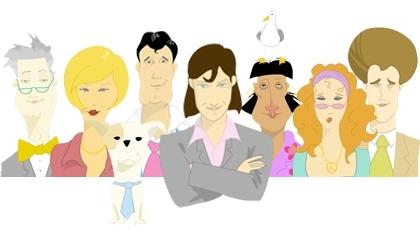 The lessons follow the story of the Delavigne Corporation, a perfume company from San Francisco. No more spoilers 🙂
The lessons are generated each night, based on your answers to the previous lesson. You need to complete one lesson before accessing the next. If you haven't completed a lesson for three days, you will receive a gentle reminder by email.
The lessons are a mixture of reading, listening, vocabulary and grammar, with exercises for each section. Once you complete and submit a lesson, you receive detailed corrections, with explanations. The screenshots show examples of this, for correct and incorrect answers.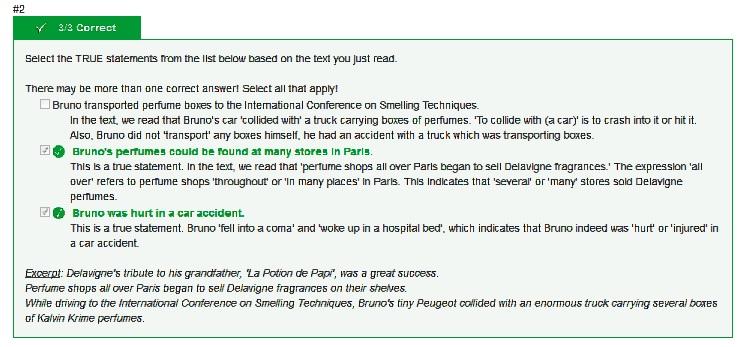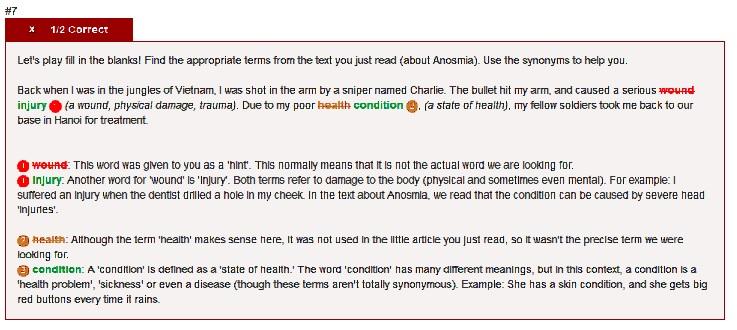 The lessons adapt to suit your ability and knowledge. For example, if you get some answers wrong on a particular topic, you will find that topic appearing in subsequent lessons, and sporadically throughout the course. In this way, you correct your errors and receive training that will help you to anchor the knowledge.
Your lessons and corrections are available to you for reference in your own personalised workbook.
There is also an online help centre and user forum.
---
Who is Gymglish for?
Although it is tempting to say that Gymglish is for everyone, I wouldn't recommend it for beginners. They do have a similar product which is more suitable for beginners and younger learners, the Rich Morning Show.
Other than that, I think intermediate learners will benefit the most, but advanced learners will also find it useful.
The adaptive functionality will ensure that the material is suitable for your level.
---
What does Gymglish cost?
The first 10 lessons are free and at the end, you receive an assessment of your level. If you want to continue, you will have to decide which paid offer best suits your needs.
There is also a time limit on the free membership of one week. This is enough time to complete the first 10 lessons (you can request the next lesson straight away, rather than waiting for the daily email).
This table shows the current costs, based on the particular service offer and contract length. The exact cost will depend on your local VAT rate (the table below shows French/German totals, as an example).

---
Summary
This concludes my Gymglish review. I actually like the system – it does have a certain charm.
The way in which the lessons change dynamically depending on your answers is awesome.
As with most online training courses, the focus is more on reading and listening.

Click the image below to start your free trial.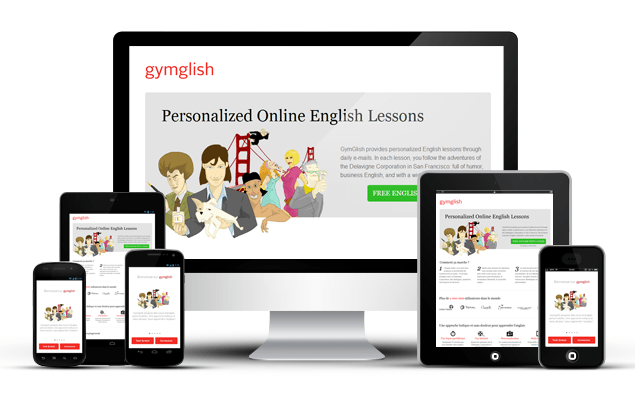 What do you think of this adaptive idea? Or have you tried Gymglish? Please use the comments below and let us know.