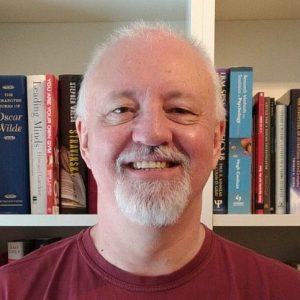 My name is Derek, I'm a native Brit and a certified TESOL/TEFL trainer, with Business English specialisation.
I've been teaching Business English and BEC exam preparation in the classroom for the last 10 years and I'm really looking forward to reaching more people and not being restricted by geography.
I also have online course on Udemy and Skillshare and currently have over 300,000 learners.
You can benefit directly by asking questions and commenting on the posts. If you have any specific difficulties, let me know. I would much rather write about solutions to your problems and topics that benefit you.
So please feel free to comment and ask questions – I'm here to help.
Whilst you're here, please take the time to subscribe – that way, you won't miss out on any new articles.
You can contact me directly here.
---
Facebook Group
I also have a Facebook group for English learners of all levels. This is a place to ask questions and interact with others.
Fear of making mistakes is the number one factor holding people back. My Facebook group is a safe place where there are no wrong questions. It is a supportive environment for learners who wish to advance their language ability.