Introduction to Perfect English Pronunciation: British English
In this post I will look at a great course for anyone who is interested in how to improve English pronunciation.
Here is a short video, for those who prefer this format.
---
---
What is Perfect English Pronunciation: British English?
This is a Udemy course, taught by a fellow native Brit by the name of Anthony Kelleher.
This post has more information about Udemy, for those who are unfamiliar with this site.
He is a qualified and experienced TESOL teacher and does a great job of combining classic methods and modern technology to really bring the content across.
In addition to covering all the sounds used in the English language, he also covers the phonetic alphabet and how it relates to pronunciation.
---
What does Perfect English Pronunciation: British English cover?
This 4-hour course includes:
lectures for every single sound in English
PDF worksheets for each sound
close-up videos so you can see the exact mouth shape
MP3 downloads so that you can learn anywhere, any time.
Each lecture focuses on two or three sounds. This enables you to concentrate on them and really improve before moving on to the next lecture.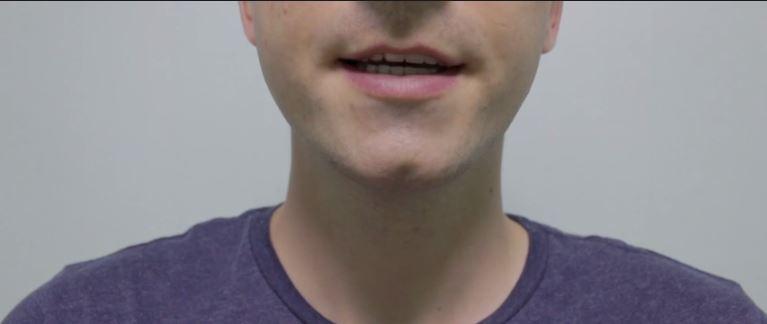 There are lots of exercises which show you how to shape your mouth, place your tongue, and produce the target sounds.
The lectures can be accessed in any order, so you can skip to a certain sound if you want.
---
Who benefits from Perfect English Pronunciation: British English?
This is a course that will benefit learners of all levels.
Beginners will be able to easily follow the course, as the pace is not too fast. It is always better to avoid bad habits than have to break them later.
Advanced learners will be able to improve their pronunciation by concentrating on the fine details.
I know from Anthony that learners of all levels have enjoyed and benefitted from this course.
With a 4.8 out of 5 average rating, this course has been well received.
---
What does Perfect English Pronunciation: British English cost?
The standard price for this course is €39.99, but due to Udemy's pricing policy, it is likely that you will be able to get it for a reduced price.
---
How to improve English pronunciation – summary
While there are many pronunciation courses around, this one is truly outstanding.

Anthony has put together a great course and presented it well. It will definitely help you to improve your English pronunciation.

Please click the course image (or this link) to enroll now and start perfecting your pronunciation.
What are your thoughts on these type of courses? Have you already done a course like this, or maybe even this exact one?
Please use the comments section below to tell us about it.