Does Tunnelbear work? – introduction
This articles looks at using a VPN for language learners and answers the question, "Does Tunnelbear work?".
---
Introduction to TunnelBear
For the tech-savvy among you, you're probably wondering why a VPN product is being reviewed on a language learning site. All I can say is, "Read on …"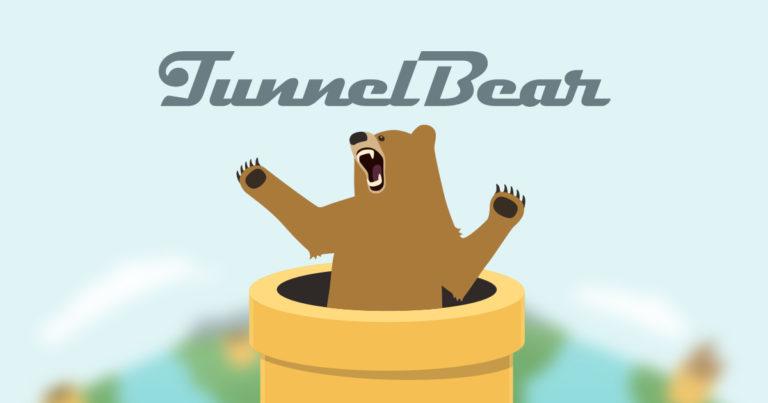 ---
What is TunnelBear?
TunnelBear is a VPN product, where VPN stands for Virtual Private Network.
There are lots of highly technical ways to describe this but the easiest way is to say that it enables you to be part of a private network, accessed via a public network, such as the internet.
Many people who work remotely (for example, home office) use a VPN to ensure a secure connection to the office systems, while still allowing access to the network as if they were physically in the office.
---
How does TunnelBear work?
I don't propose to explain the technical workings of a VPN. For anyone who needs this information, please refer to Mr Google 🙂
Instead, we will look at how to use TunnelBear and why it makes sense for language students.
Here is a screenshot of TunnelBear.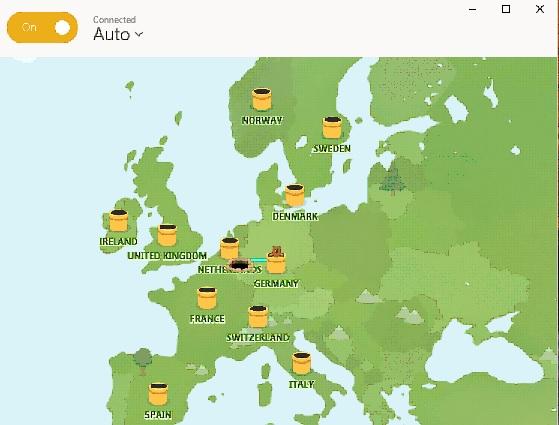 In its simplest form, you just leave the connection to 'Auto' and enjoy some internet privacy.
---
The Problem
As an introduction and teaser for language students, have you ever encountered this error message before?

This usually happens when greedy executives cannot agree licensing arrangements (i.e. fees) and just block access to those countries that won't pay enough.
It's not just Comedy Central who do this, but other sites, such as the BBC.
For example, the BBC website has many fine programs that are only available if you happen to be in the UK.
These programs are excellent learning resources for language students. It sucks big time when corporate greed excludes you from these fine resources.
If only there was a way to get around these artificial limitations …
---
The Solution
There is – just click on the United Kingdom tunnel, or select that location from the pull-down menu and your TunnelBear now looks like this: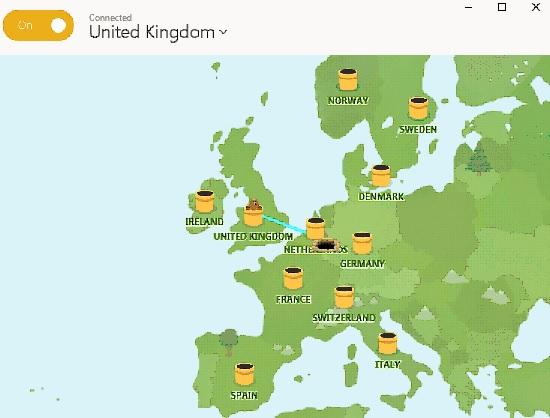 You are now part of the network in the UK. As far as anyone is concerned, you're in the United Kingdom.
This means that you can now access websites and programmes that are only available for people in the UK.
Want to access a site that is only available to people in the USA? No problem, just tunnel there and enjoy.
The TunnelBear networks are powerful enough to provide fluid streaming between Europe and USA. You can watch videos using TunnelBear, which I consider to be a necessary feature.
---
What does TunnelBear cost?
There is a free version, but this limits you to 500MB of data per month.
This is usually enough for privacy, but if you want to be able to stream from another country, this will get eaten up quickly.
There are two options for unlimited usage, as shown in the screenshot below.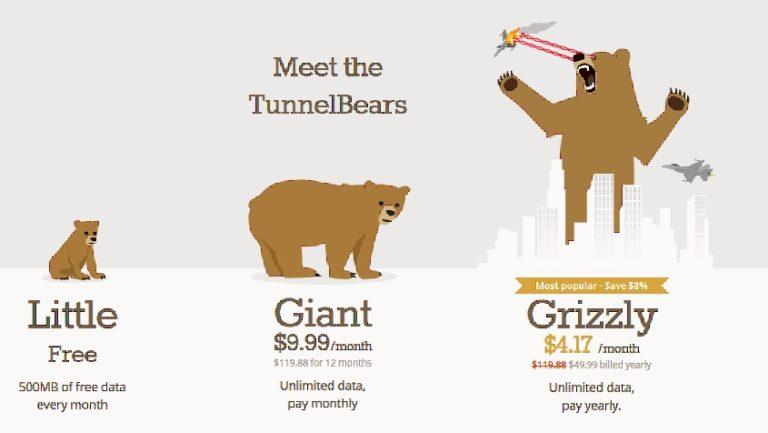 $4 per month (if paid annually) is very reasonable for the service that it offers.
As usual, I suggest you try the free version and see if it's something you find useful. Once you decide that you need more data, that is when you should upgrade.
---
Does Tunnelbear work? – summary
In the early days of VPN, they were complicated to set up and maintaining a decent connection was difficult. They also made the computer noticeably slower and you could forget streaming completely.
TunnelBear is a modern evolution of VPN that is extremely easy to use and has enough power to work in the background without being noticed.
Depending on where you live, an oppressive regime might not allow VPNs, so if you're unsure, best check first. Most countries are OK with this but better safe than sorry.
As an added bonus, they also love bear puns, so be prepared to see things like "We're beary pleased to see you". You won't verify your email address, you'll 'bearify' it. Oh dear – I sense trouble bruin …

Did you know about this before, or is this a whole new world for you?
Please use the comments below and tell us.