---
---
Introduction to ChatGPT – Revolutionise Your Language Learning With AI
In this post I will look at the ChatGPT – Revolutionise Your Language Learning With AI  (direct link), which is an fascinating course for anyone who is interested in using modern artificial intelligence (AI) to improve their English. Or any foreign language, for that matter.
This course gives you, the English language learner, an overview of how language learners can use this new AI tool to their advantage.
Teachers can also find out about ways to speed up testing and classroom material creation.
---
What is ChatGPT – Revolutionise Your Language Learning With AI?
This is my very own Udemy course.
This post has more information about Udemy, for those who are unfamiliar with this site.
I am a qualified and experienced TEFL/TESOL teacher and this course is for both learners and teachers. In this course, you will see different ways in which you can use ChatGPT to assist with both teaching and learning.
---
What does the course cover?
The course is split into three parts.
These are:
an introduction to ChatGPT
basic language learning with ChatGPT
conversational practice with ChatGPT
The first section explains very briefly what ChatGPT is – and, importantly, what it isn't. It also covers where to get this AI tool and how to get up and running with it.
If you already have an account and have gained experience using it for other things, you could probably skip this entire section.
The second section takes a closer look at ChatGPT can help with various aspects of language, namely vocabulary, grammar, exercises, reading and writing.
The last section looks at how ChatGPT can be used to practise conversation, small talk, dialogues, etc. We also take a look at cultural considerations, for example what to expect when visiting a foreign country and how to behave properly once you get there.
---
Who benefits from ChatGPT – Revolutionise Your Language Learning With AI?
This is a course that will benefit teachers and learners of all levels.
Teachers will see how AI can be used to speed up the creation of classroom material, generate tests and quizzes, etc.
Beginners can create lots of exercises to help reinforce a wide range of grammar topics.
Advanced learners can use ChatGPT to hone and refine their language skills, increase reading speed and get practice with advanced text comprehension.
---
What does the course cost?
The standard price for this course is $99.99 but due to Udemy's pricing policy and special offers, it is likely that you will be able to get it for a heavily reduced price.
Unfortunately, Udemy have changed the way that discount codes work. There is a limit of three per month and they no longer have long-term discounts.
This means that I can't provide a link for free access for you, which is annoying – sorry.
Please use this link to get the course at the best current price!
Please check out the course and leave a review.
---
ChatGPT – Revolutionise Your Language Learning With AI – summary
There are many courses about ChatGPT. What makes this one special?

Here is a list of reasons why I think this Complete English Grammar Course is valuable and worth your time and money. How many of your boxes can I tick?
Native speakers
Experienced and qualified teacher
Neutral and easy to understand accent
Downloadable resources for each lesson
No bloated lessons to trick you or waste your time
Updates as required by the course participants
Suitable for teachers and language learners
Udemy 30-day refund policy
This is a great course about how to use AI in general (and ChatGPT in particular) for improving and accelerating language learning. Both teachers and learners will find this course useful and interesting. I look forward to seeing you on the inside.

Please click the course image below (or this link) to enrol now and start perfecting your English grammar.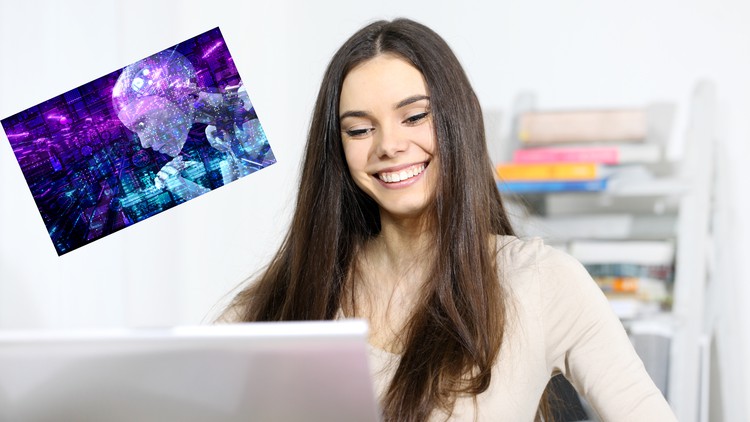 What are your thoughts on using AI like this? Have you already done a course like this, or maybe even this exact one?
Please use the comments section below to tell us about it.