BEC Vantage exam reading course – introduction
This post is about my BEC Vantage exam reading course at Udemy (check out this article for more information about them).
There is a special link at the end, to get a large discount on the price.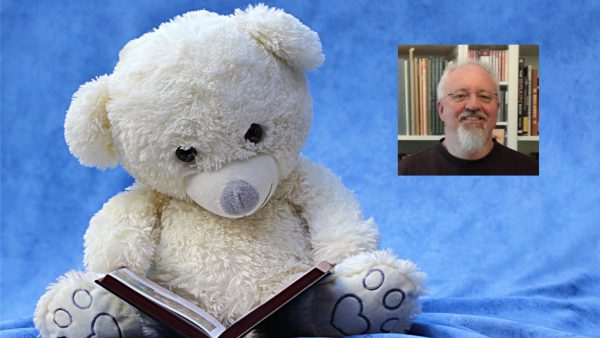 ---
Who benefits from the course?
This course is for anyone who is taking the BEC Vantage exam, which is at the B2 level.
Learners who are below the B1 level will find the course too challenging.  Conversely, people at C1 and above will find the course too easy.
Let's be honest and keep it real: exams are stressful.
One of the best ways to reduce this stress is to be well-prepared, knowing that you've put in all the necessary effort. Taking this course is a significant step in the right direction.
---
What does the course cover?
The course looks at the reading part of the exam in detail, giving tips and techniques for approaching each part of the reading test.
The course structure is based on the exam structure, with one unit per exam part. The format is described, along with how to best tackle that part of the test. There then follows 'over-the-shoulder' videos, in which a real exam is used to show the methods that were discussed.
At the end of the course, you will be able to
understand the BEC Vantage reading exam format.
know where to take the time to read carefully.
know where to save time by skimming.
use specific techniques to tackle each part of the reading exam.
use general methods that apply to all exam parts.
approach the reading part of the exam with increased confidence and ability.
The example used in the course is a real exam, supplied by the examination board. This is available as a download, together with the answer sheet. You will be able to try the exam at home under real examination conditions and check your answers.
---
For those who prefer content in video format, this BEC Vantage Exam Reading Course video is for you:
---
What does the course cost?
The normal course price is a very reasonable €24.99, but I wanted to give readers here a special thank-you.
As promised at the start, here is the link for a 40% discount on the course. This is only available here and in limited numbers, so don't be shy 🙂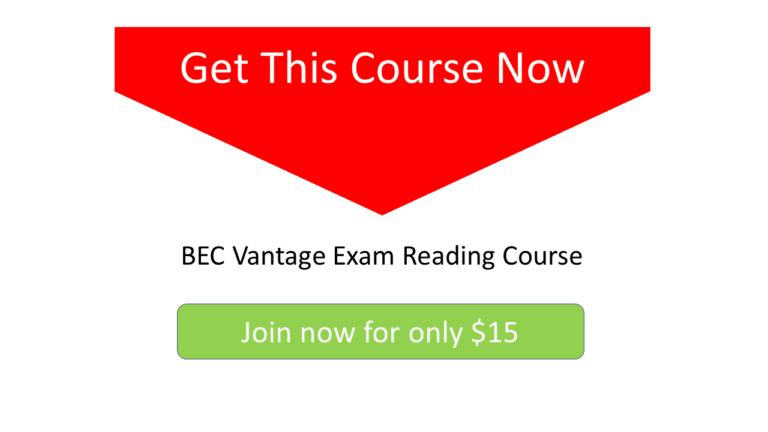 ---
BEC Vantage exam reading course – summary
Creating this course was a lot of work, but also a lot of fun.
If you have questions about the course, before, during, or after, please use the Q&A area in the course, or leave a comment here if you prefer.